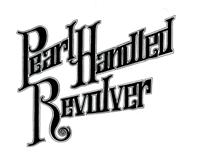 Pearl Handled Revolver
This Mountain Waits
UK Release date- 7th May 2013
Label-King Mojo Records
 "Creepy, groovy and utterly infectious." 
Classic Rock magazine
One year on from the release of their critically acclaimed debut album COLOSSUS, Pearl Handled Revolver retour with the eagerly awaited follow-up entitled THIS MOUNTAIN WAITS.
Starting life as a hard hitting blues rock band, the Bedfordshire based five piece have evolved and broadened their palette to produce a second album that is wilder, more exploratory and captures the essence of their exhilarating, psychedelic live performances. As esteemed webzine Rocktopia said of PHR "There is something
satisfyingly British about 'Colossus', the debut album from the Bedford based
blues-rock five piece Pearl Handled Revolver. It's an album that basks in the glory of the late 60's and early 70's when British bands like The Animals, Cream, Free, Led Zeppelin and Deep Purple ruled the world and I can hear elements of these artists woven into the relaxed but hard hitting, psychedelic blues of Pearl Handled Revolver.
There's no studio trickery, no bull, just five supremely talented guys in a room creating music from the heart. It makes you wish that all albums could be made this way doesn't it?" That superb quote says it all, I hope you will enjoy the aural masterpiece that is, THIS MOUNTAN WAITS.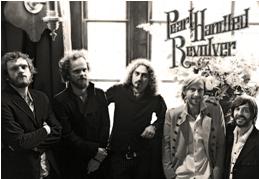 "The vocals are probably what hit me first. It's a very strong album indeed."
Jon Seymour – TBFM Radio
"Ferocious, stabbing organ solos, which would have the young Jon Lord sitting up and taking notice, luminous guitars pushing out insistent, compulsive riffs and some truly feral blues harp can be found in abundance. Powerplay
For more information please visit www.pearlhandledrevolver.co.uk